Location Culver City, CA
Size 2,300 SQ. FT.
Date 2020
Services Architecture, Construction, Project Management
The Calloway Residence is a thoughtful design for a growing family. The 2-story house packs quite a lot of program into a modest 33' x 33' building footprint, allowing for more cost-effective construction.
The house is wrapped from the front to the back in metal siding, and the recessed entry and back patio are clad in red cedar wood siding—a palette that effortlessly blends into the surrounding street and landscape. The interior draws on a clean and modern aesthetic that seeks to evoke a sense of calmness and airiness in the daily living experience.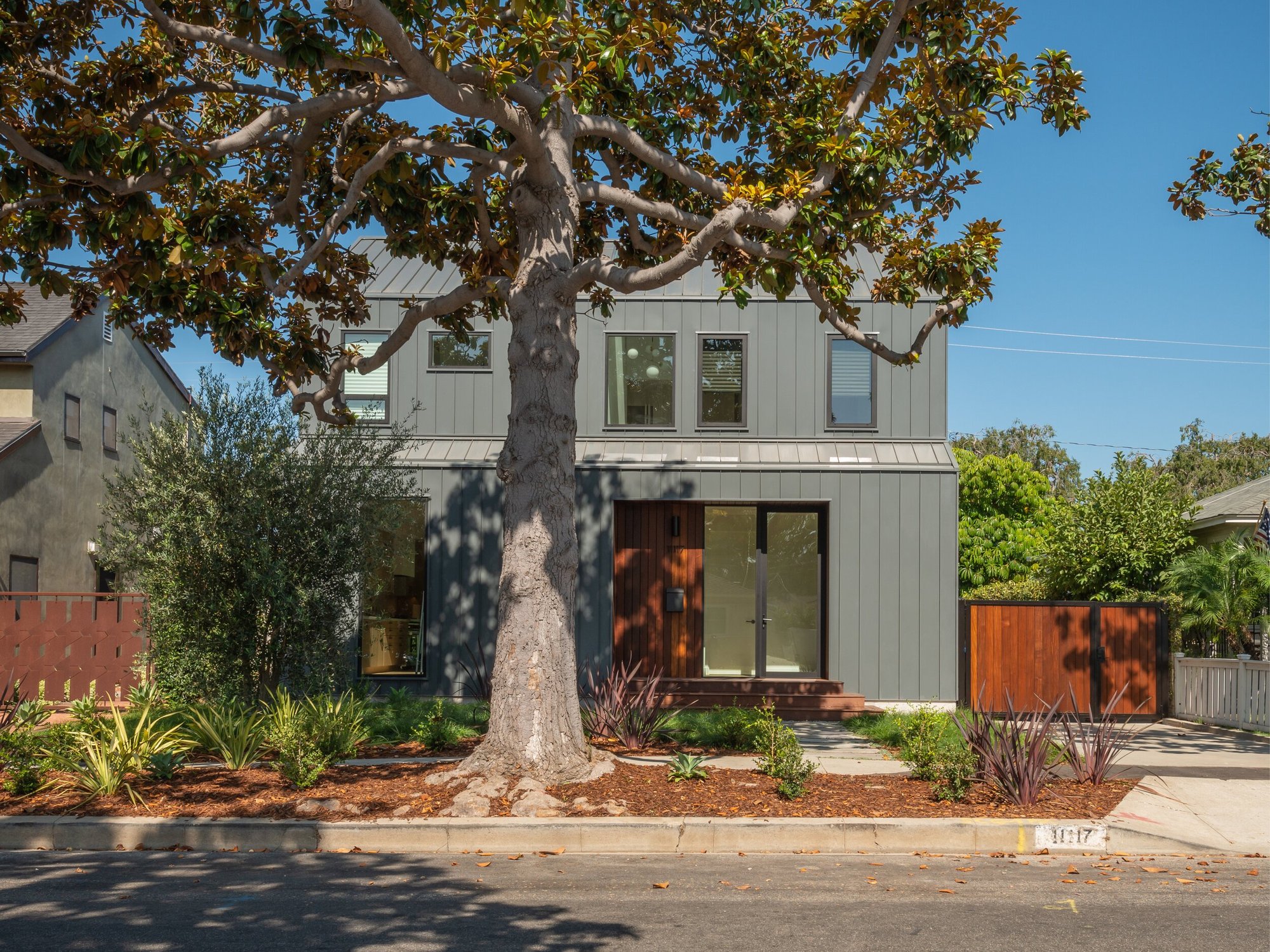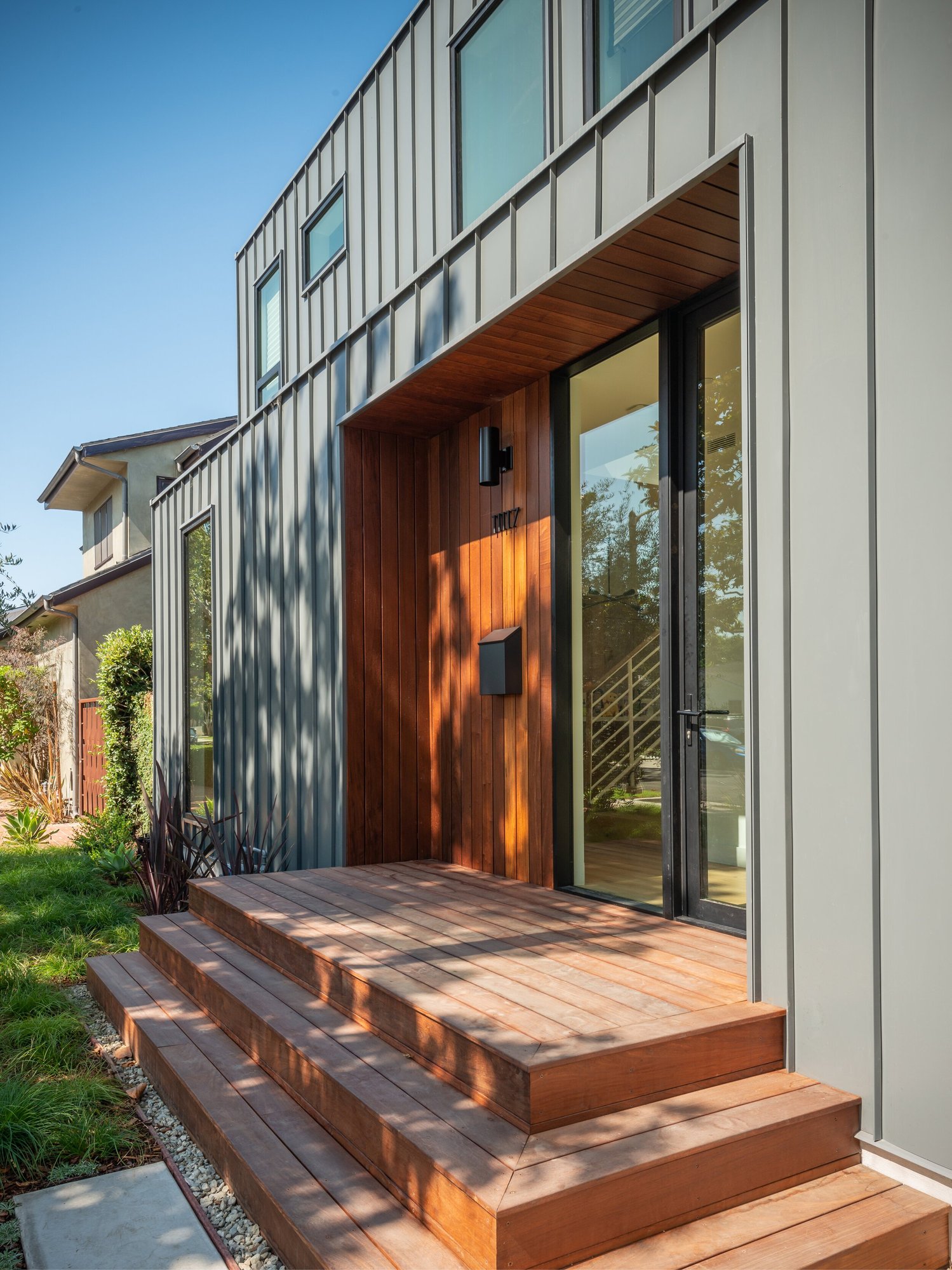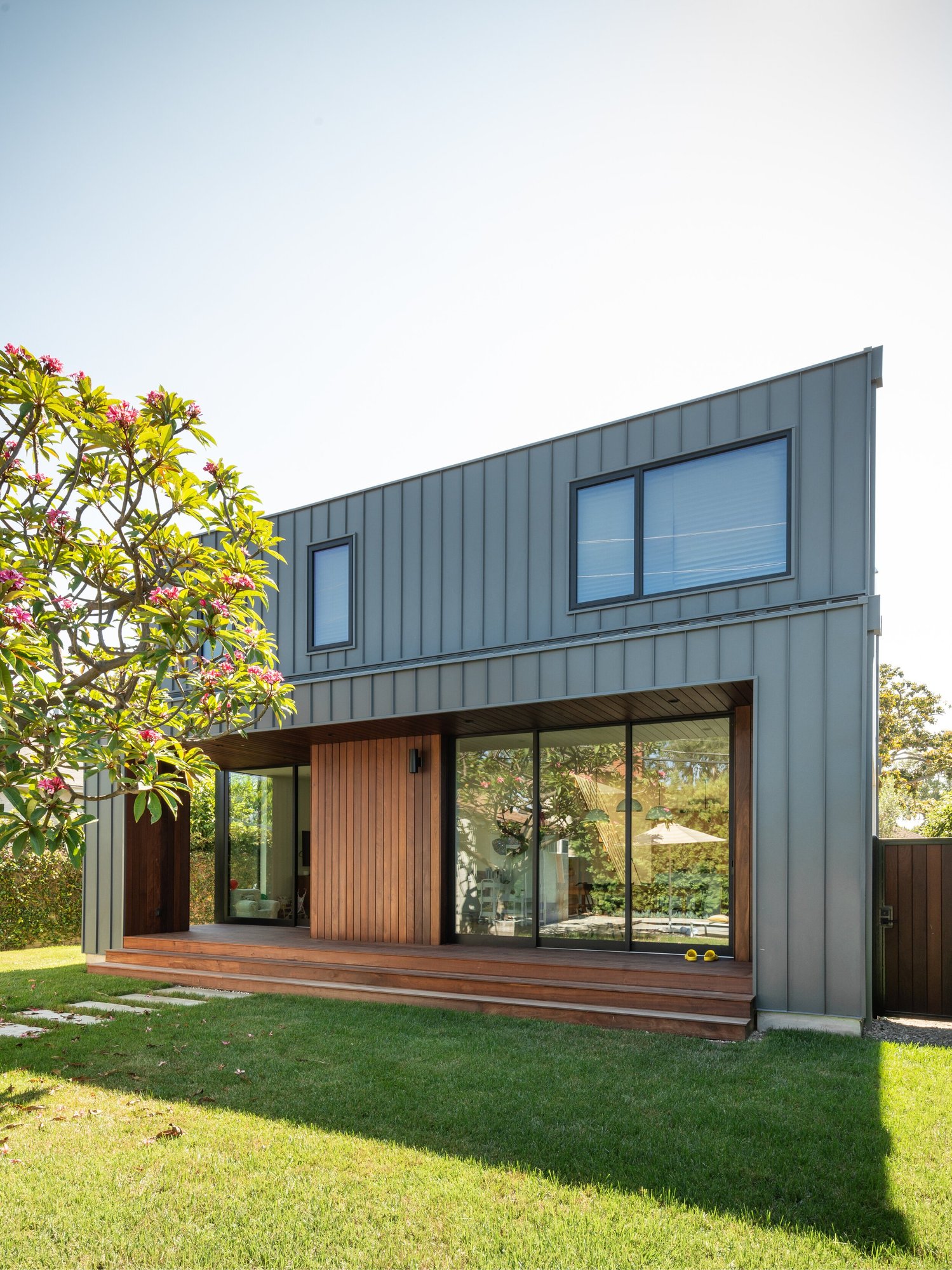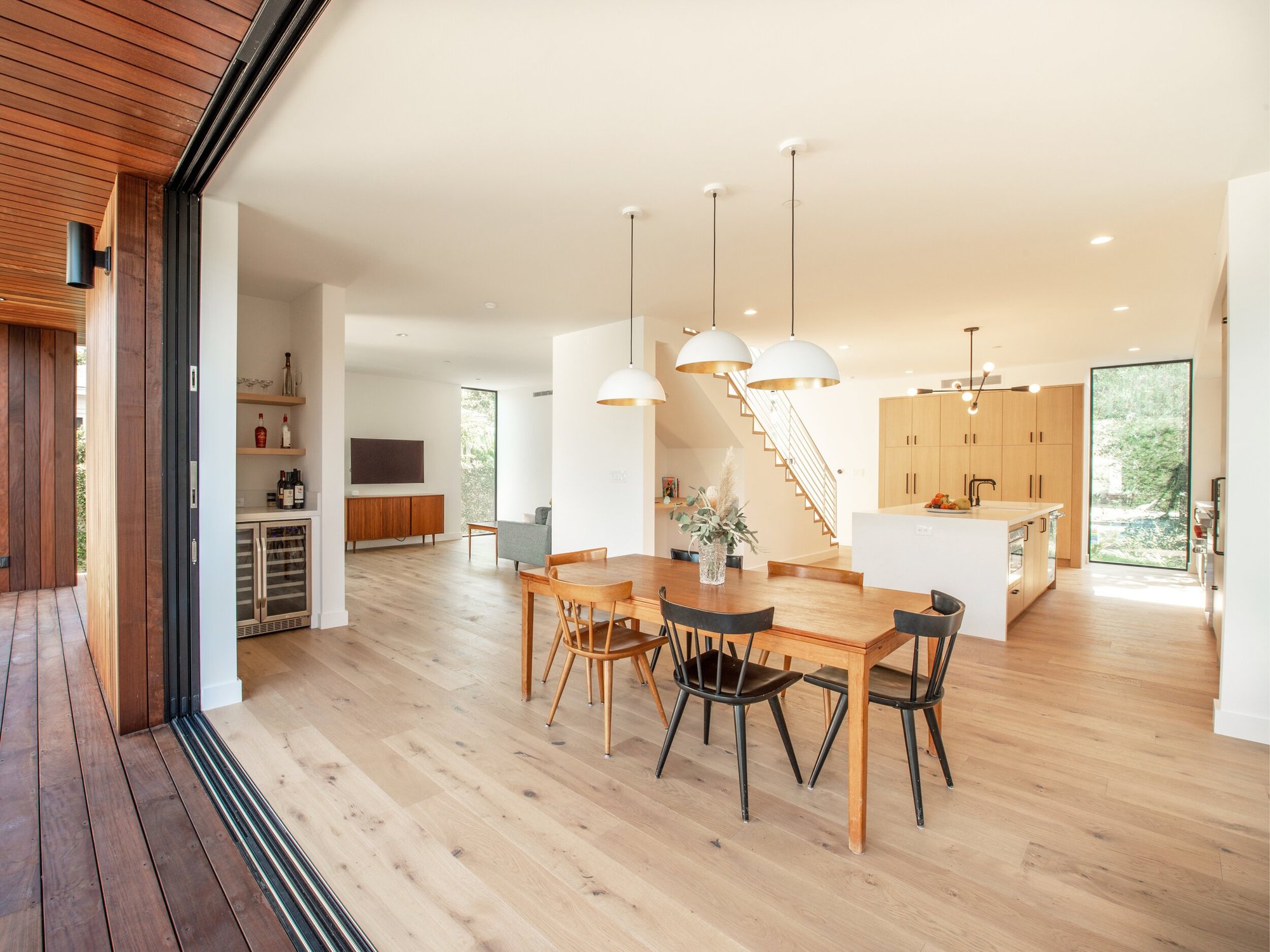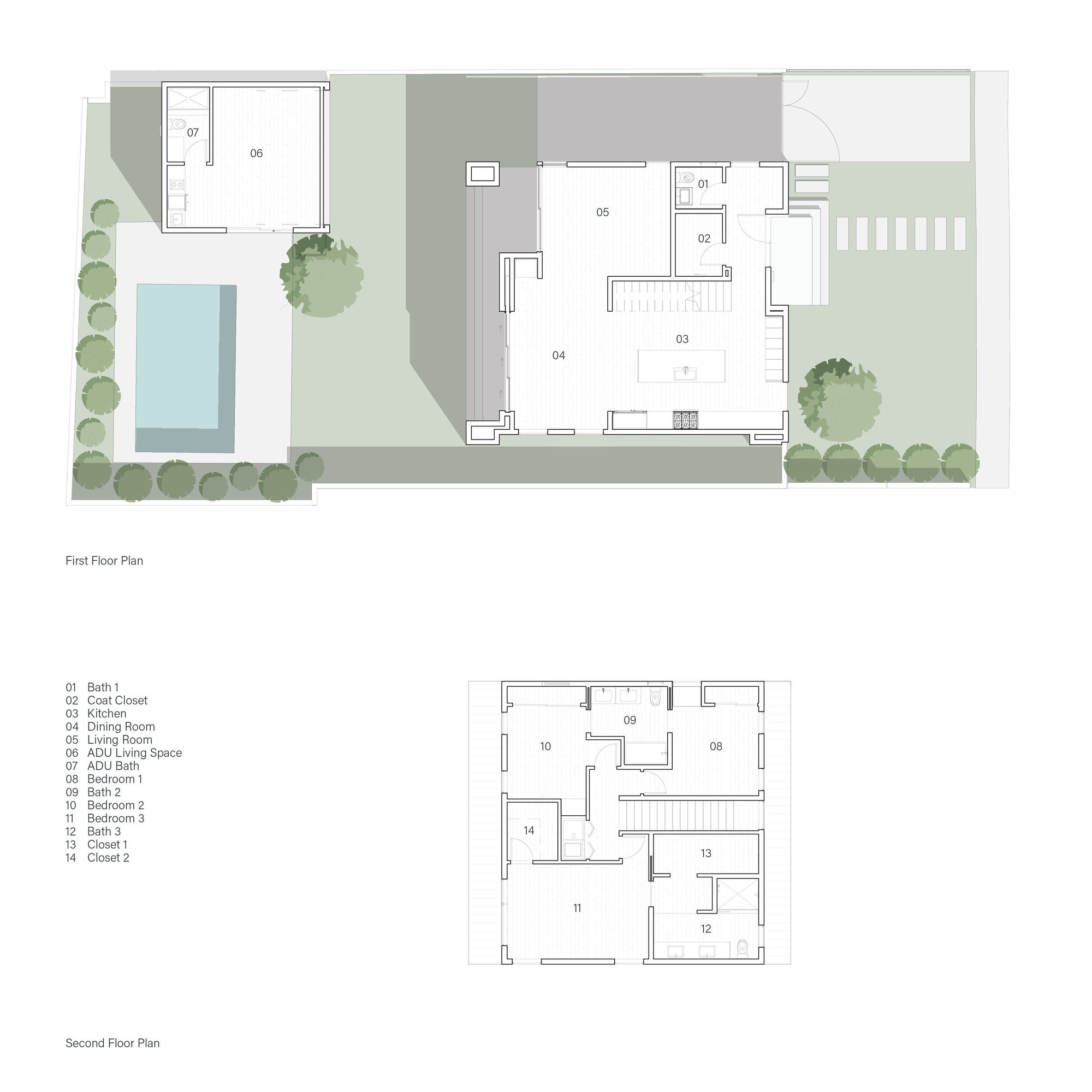 This family-friendly contemporary home hosts a collection of light-filled spaces that are distinct but interlocked, creating pockets of privacy while never feeling too detached from one another.