Location Culver City, CA
Size 3,300 SQ. FT.
Date 2019
Services Architecture
Although unassuming from the street, the Westwood Residence was designed to maximize allowable square footage and views to the park behind the house. The program includes three bedrooms and three baths, as well as an attached accessory dwelling unit (ADU).
The design employs a simple geometric massing and material palette of white stucco and wood siding. The wood siding wraps from the exterior to the interior to add warmth throughout the house. Wall-to-wall or floor-to-ceiling windows are carefully located to bring in natural light, extend the indoor space to the outdoors, and maximize views to the park.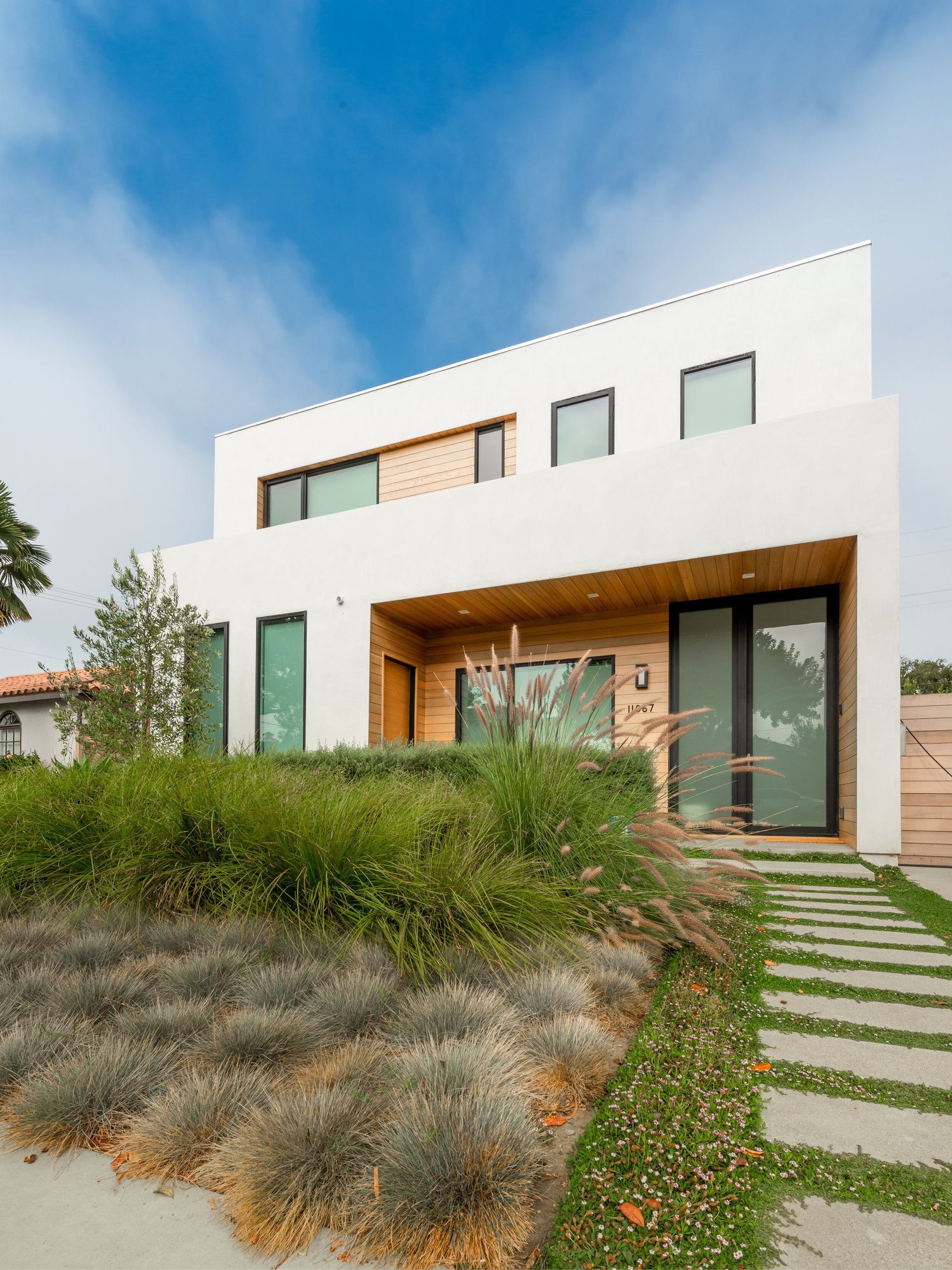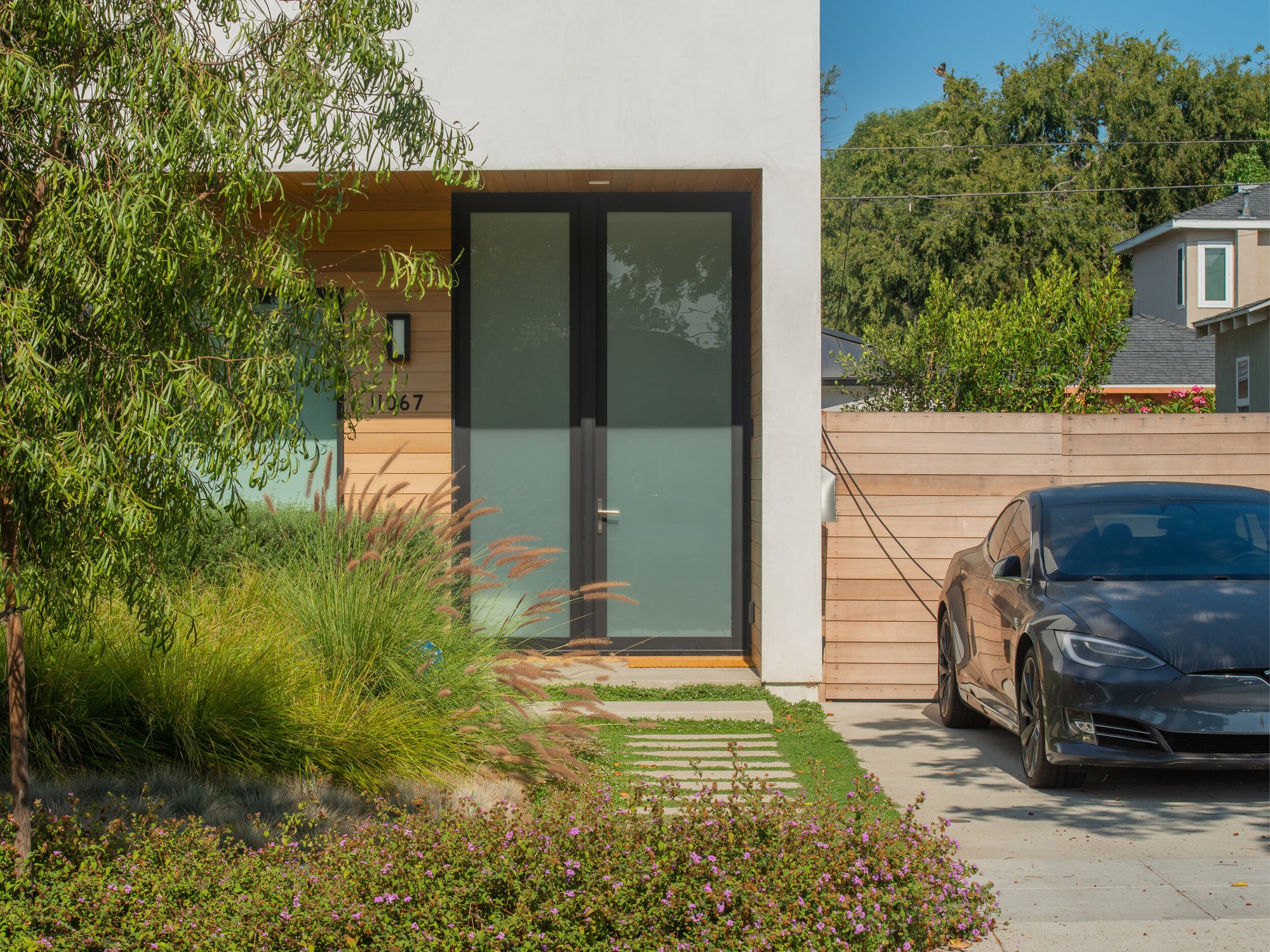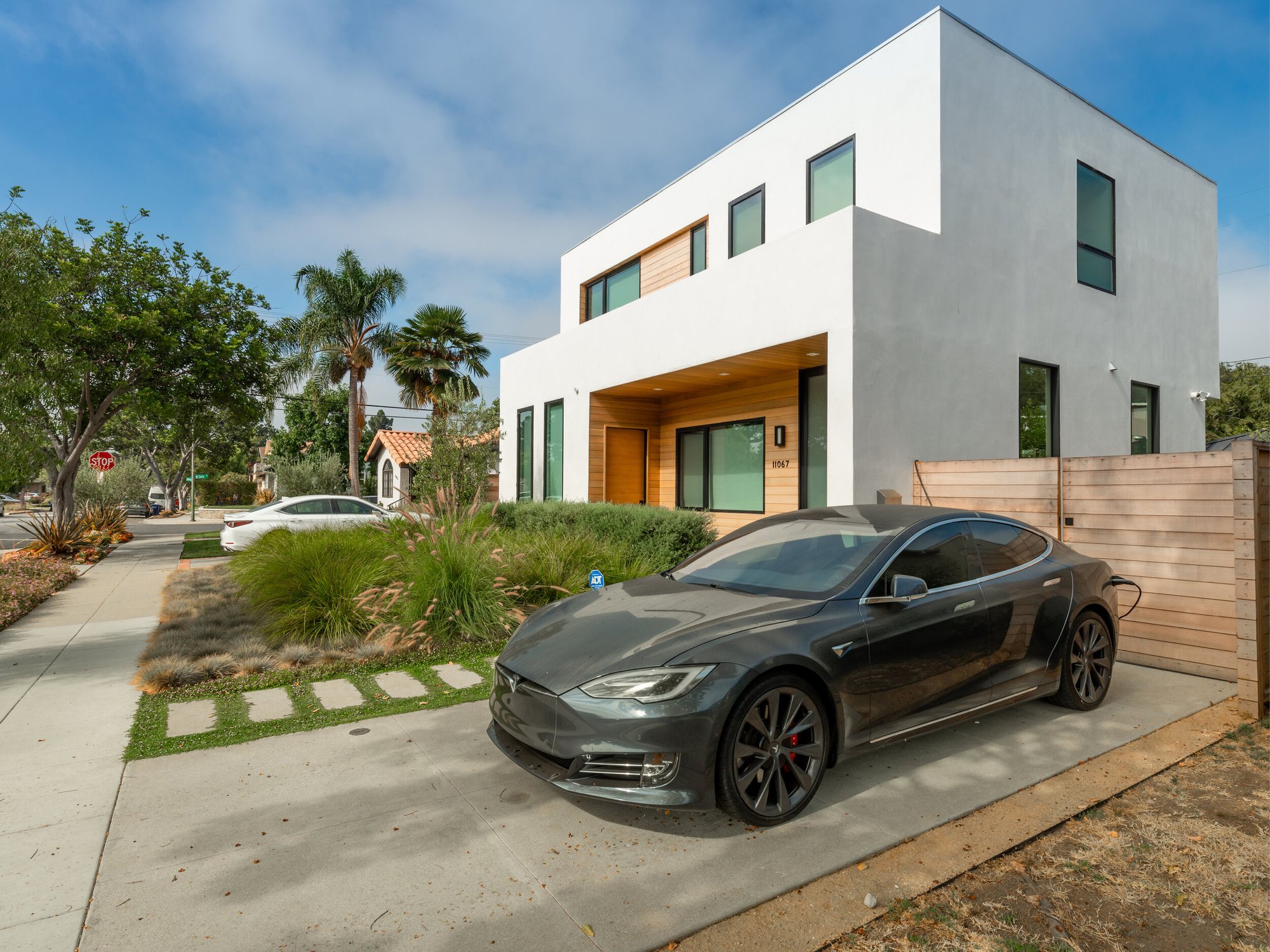 Planning around the existing detached garage gave way to a plan concept that steps in as you move from the front to the back of the house. On the second floor, while the bedrooms on the street side have smaller windows for noise and privacy, the rear-facing rooms have expansive glazing to take advantage of the park views.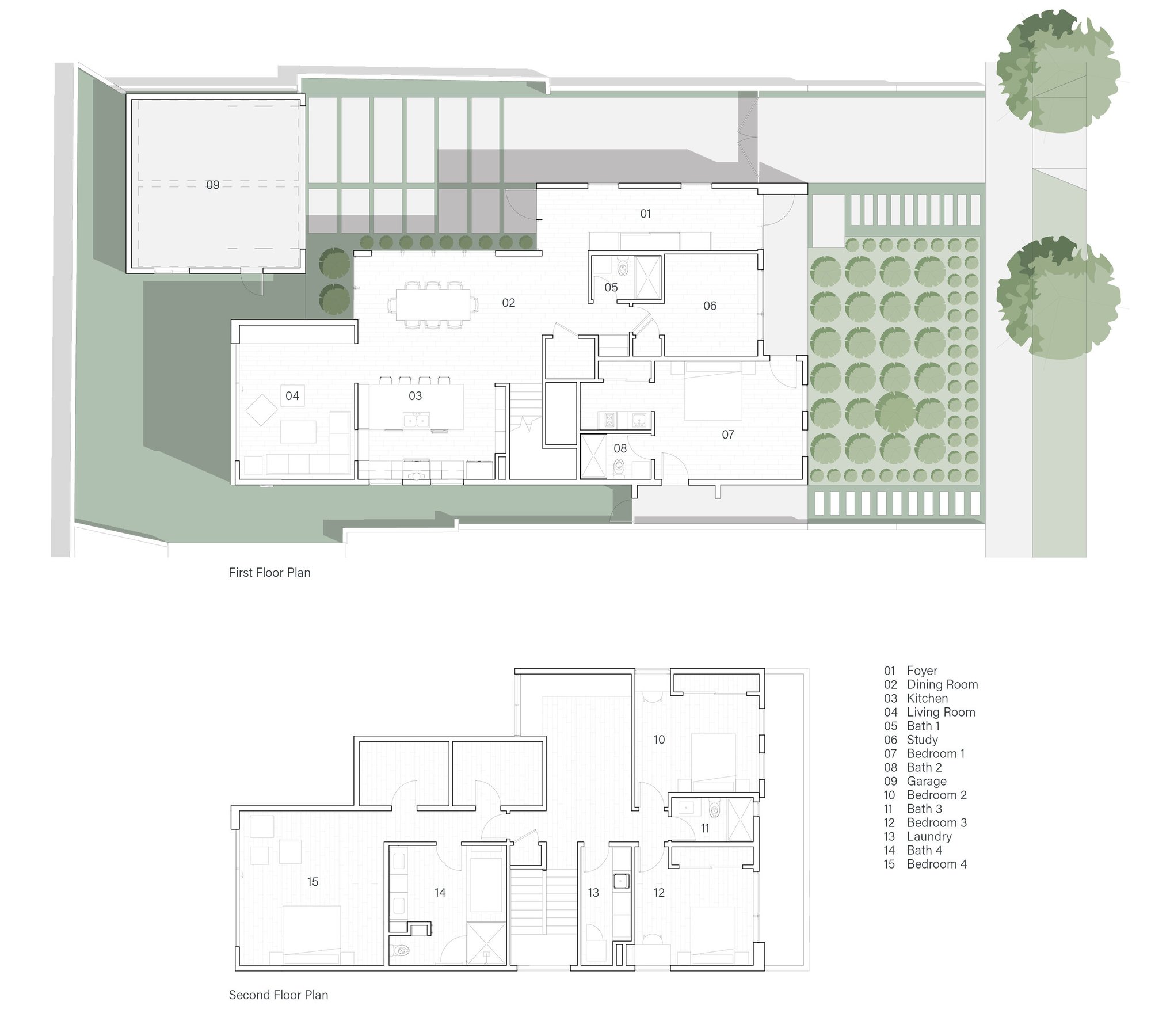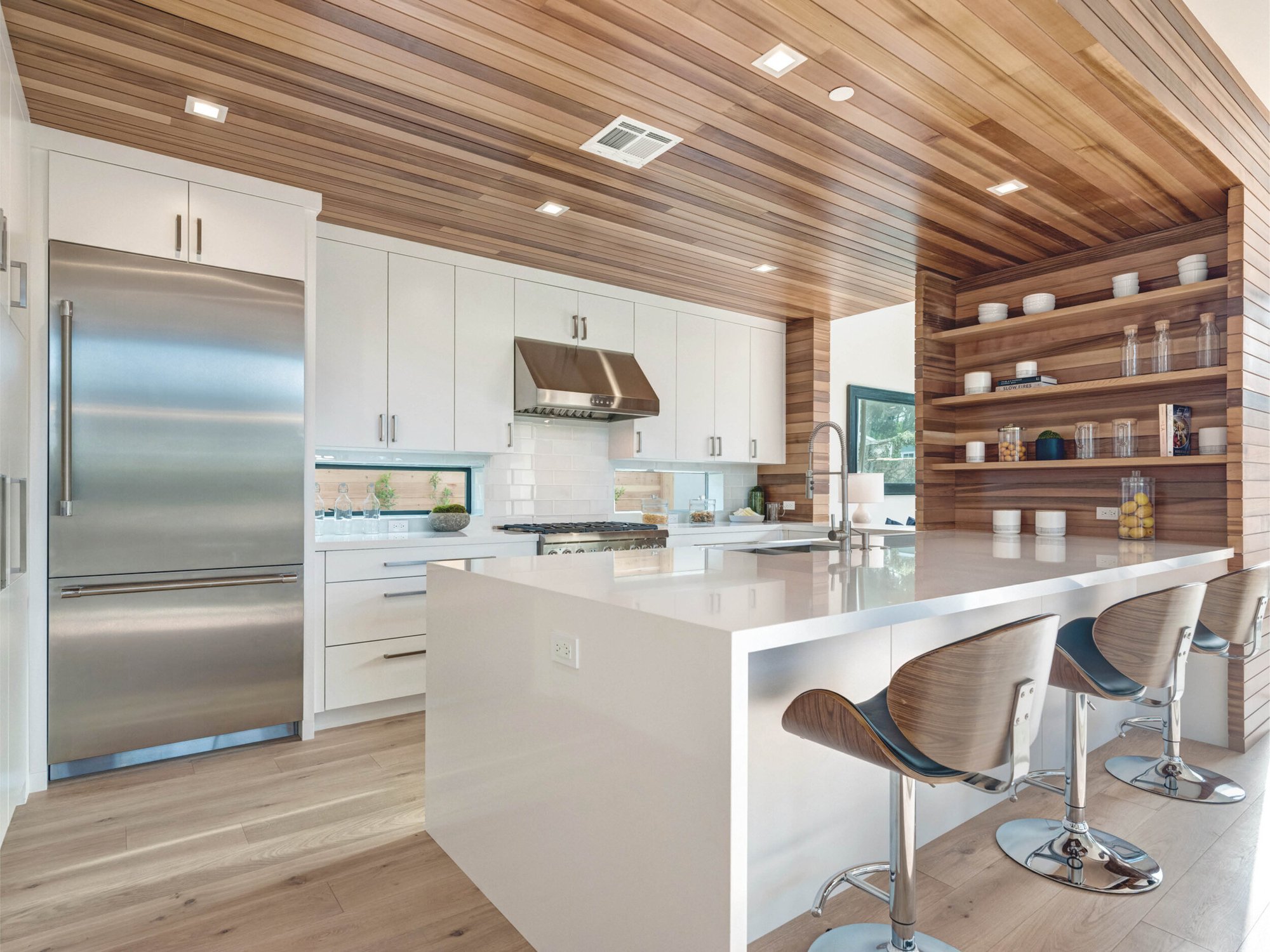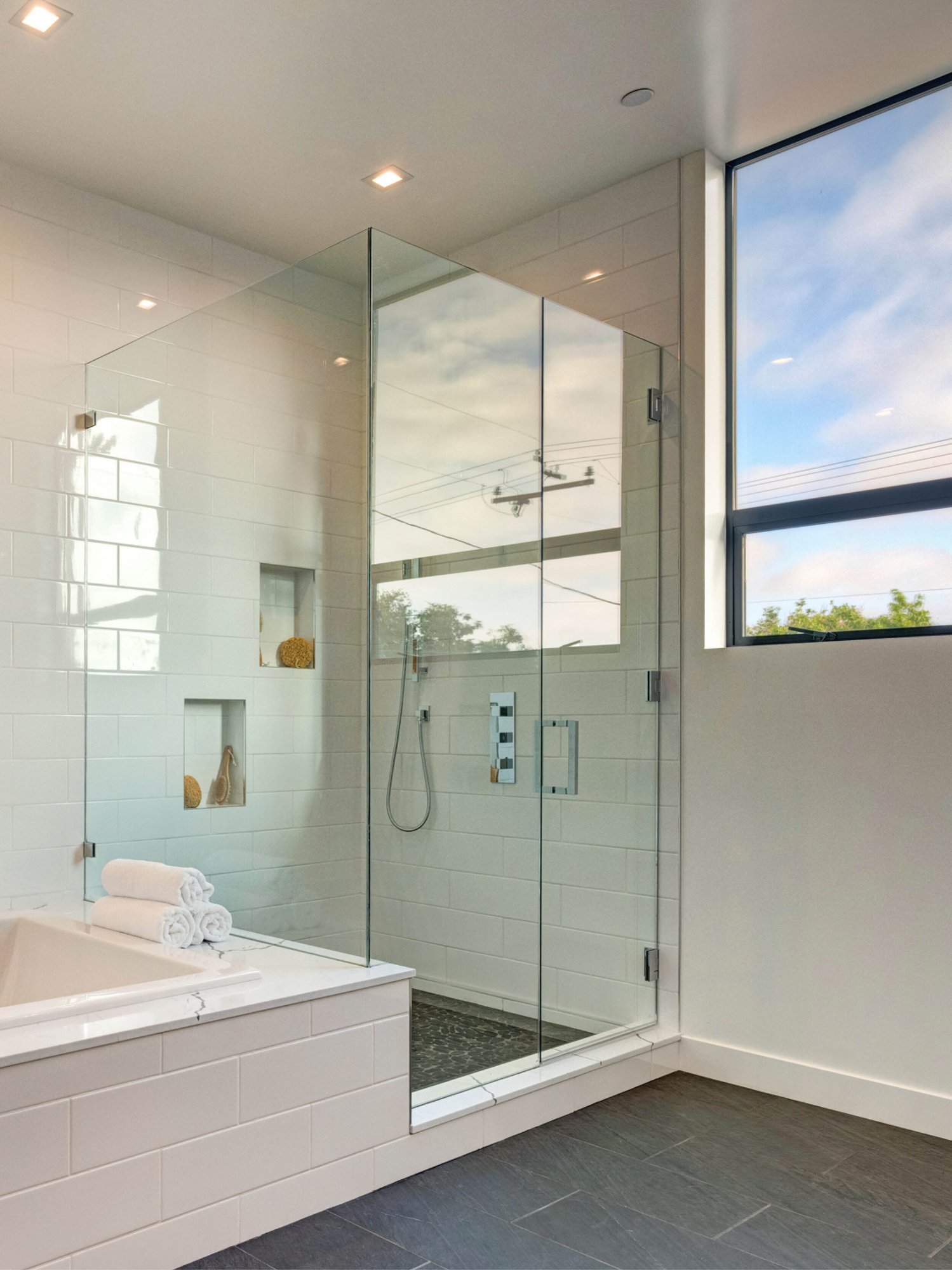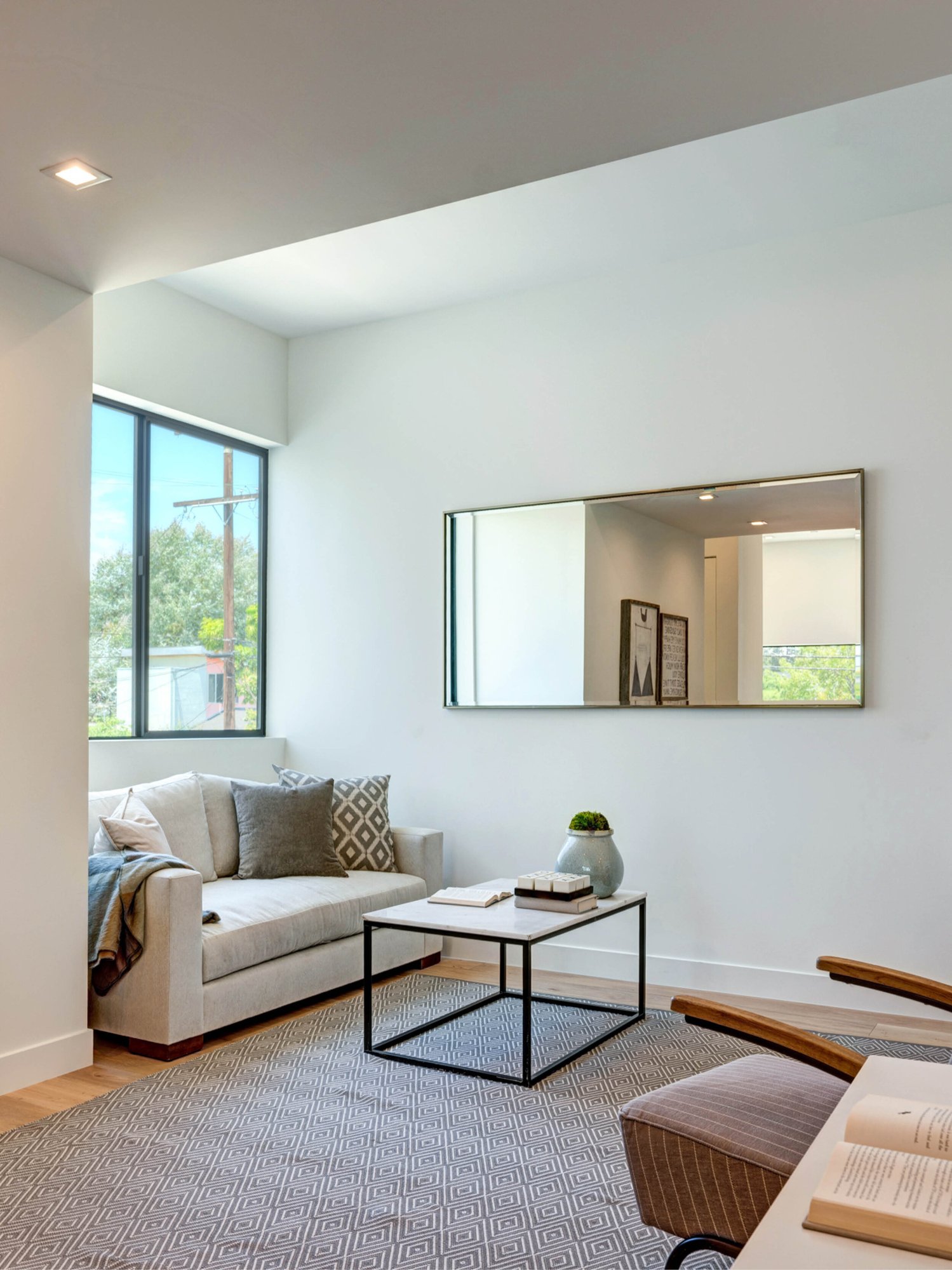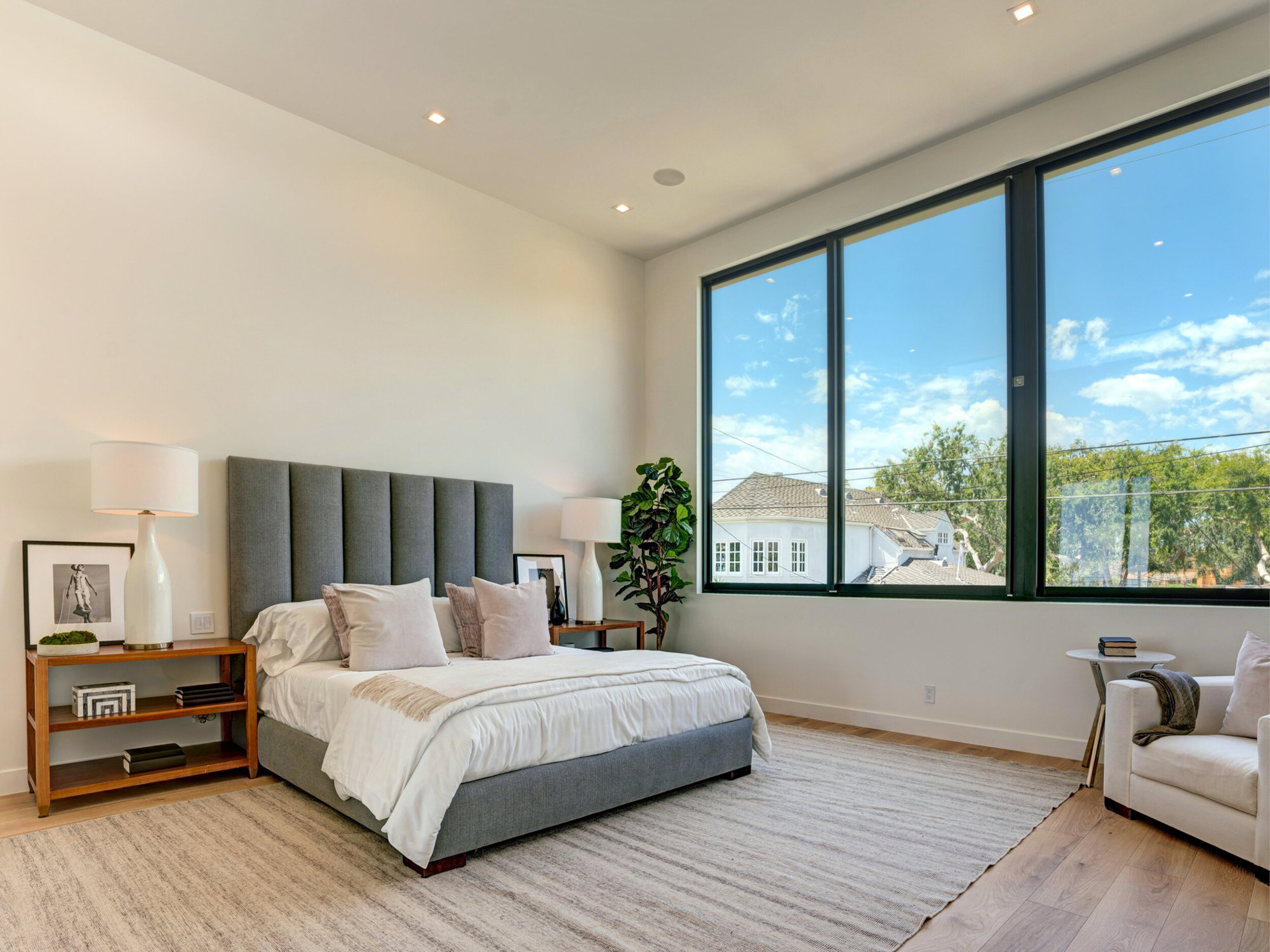 The primary bedroom is the cornerstone of the house. With high ceilings and 10 foot operable windows, the bedroom lets in plenty of natural light and offers uninterrupted views to the tree lined park beyond.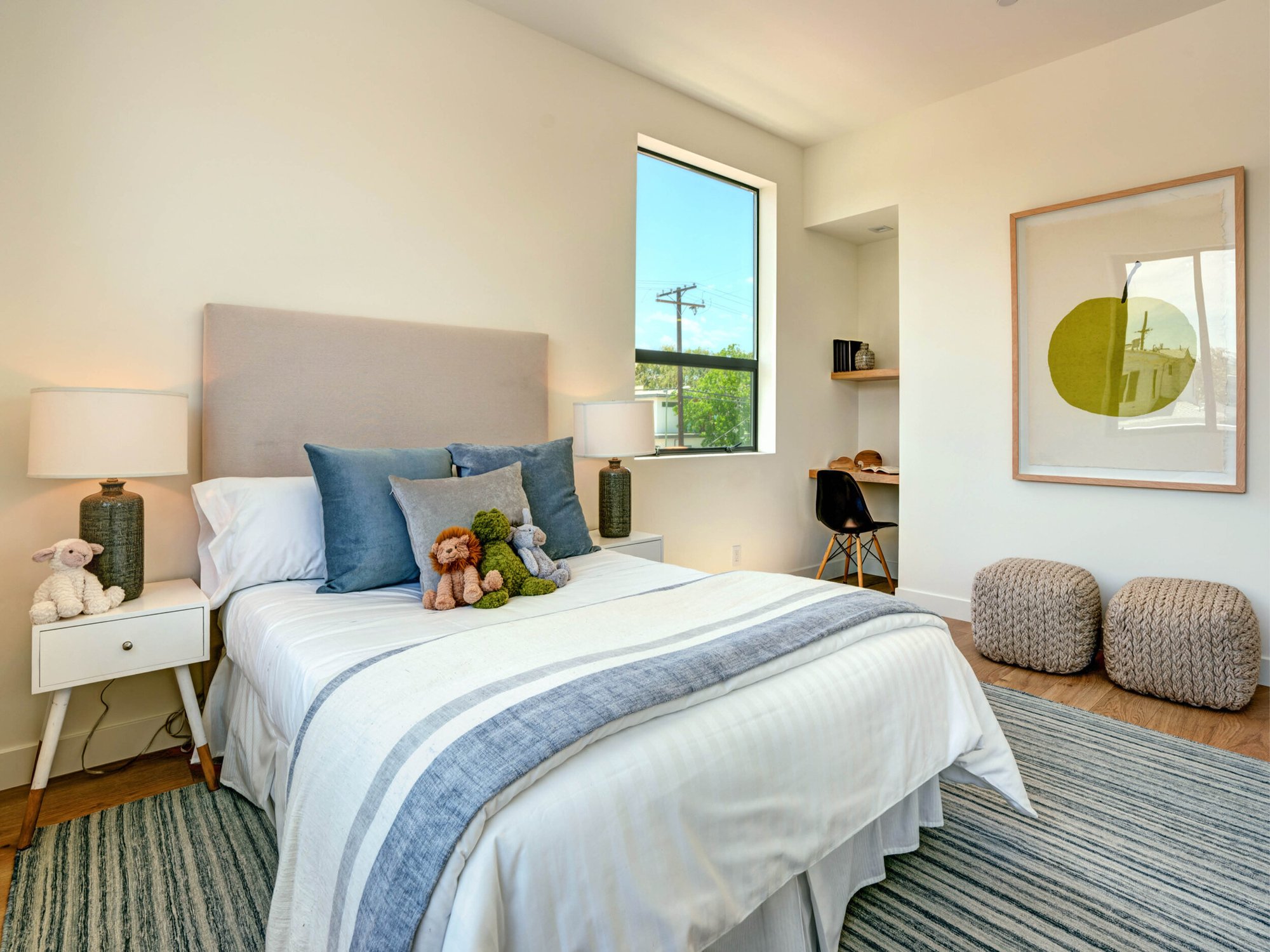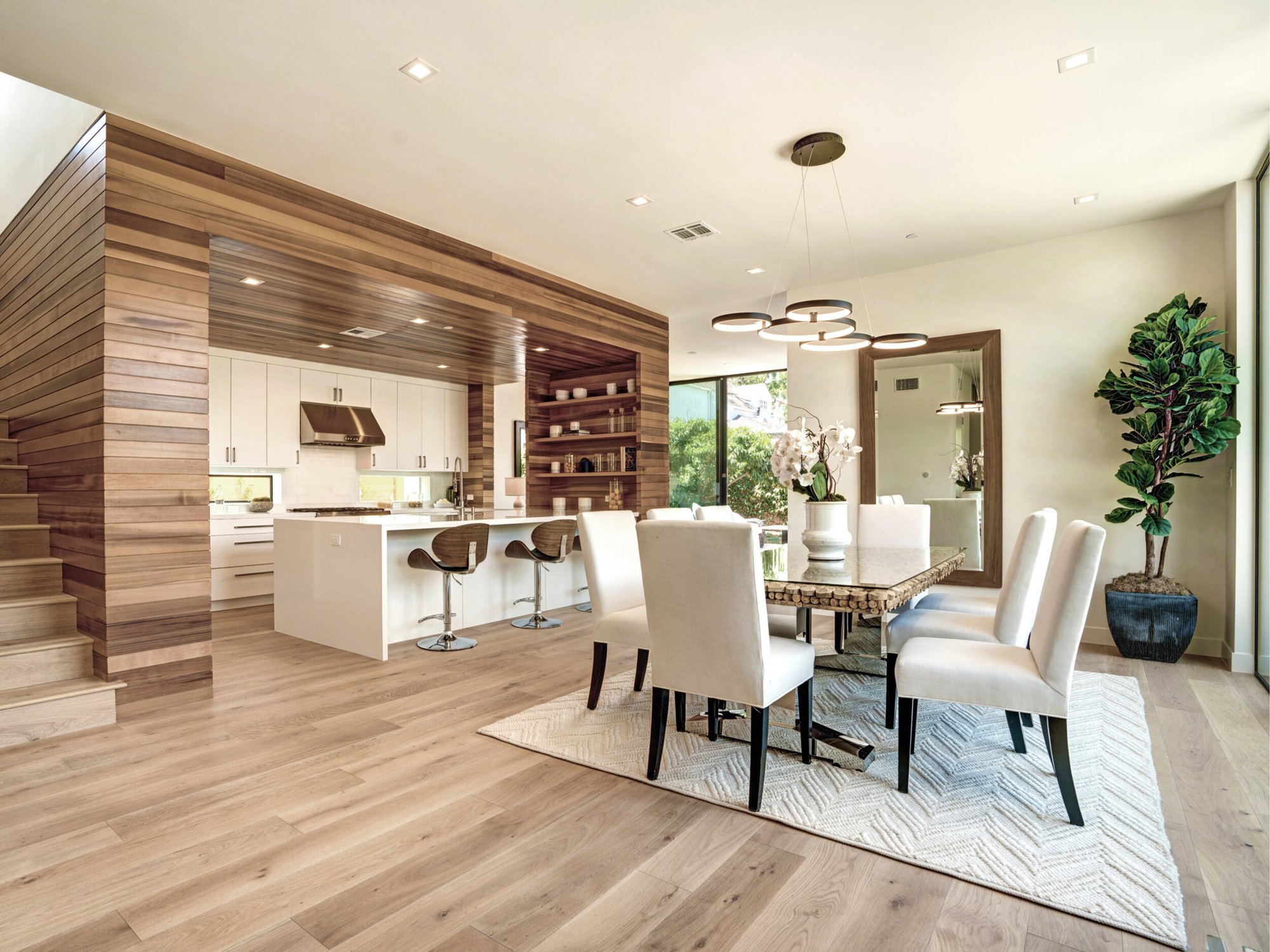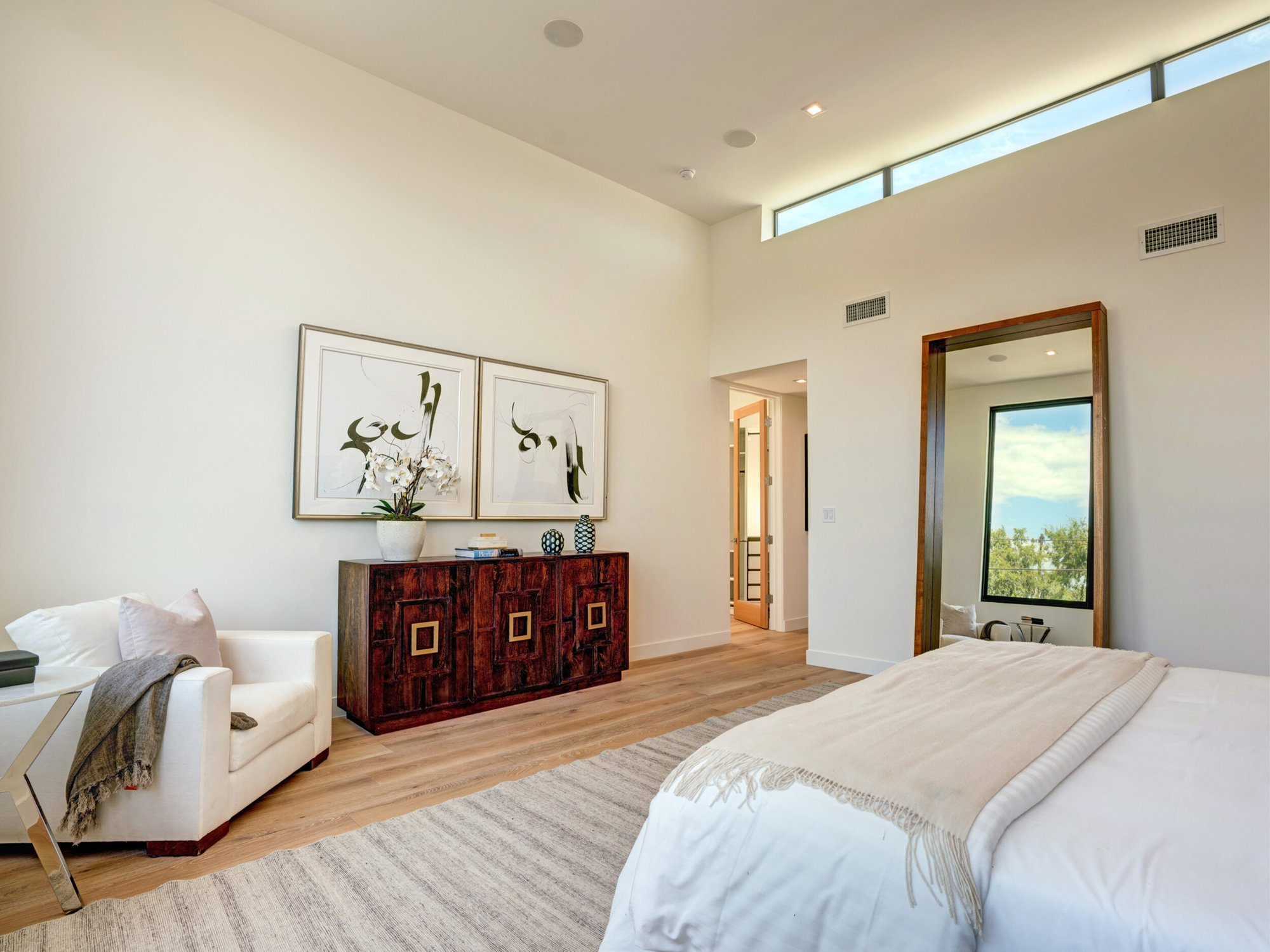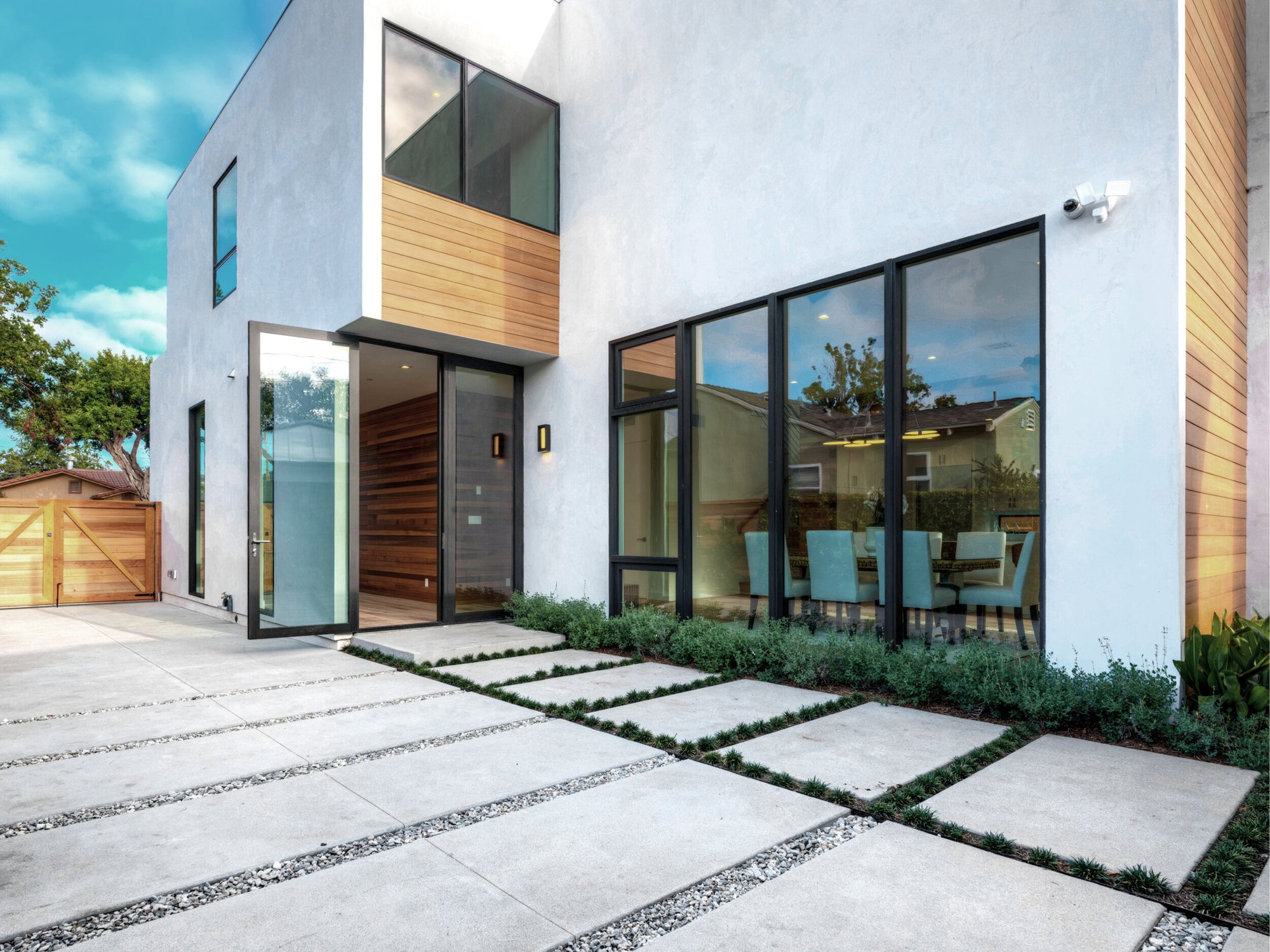 Floor-to-ceiling windows on the ground floor open up the space to the outdoors and bring in ample daylight to the interior spaces. What would ordinarily be a driveway has been landscaped and designed to accommodate a future outdoor dining and seating area.